Watch
My entry to the Miss Gotham 2012 contest. I was inspired by different poisonous flowers like purple Daturas, Sea Poison flower, among other (I will update later but I need to post this quickly). Done entirely by hand with copics and colored pencils. Brightened in Gimp to adjust due to a not-so-good scanner.
Hope you like it and vote for it!
Thank you everyone!
You can find the Hosting Group and Voting Polls are here:
#
TRDL-R3-WeeklyJam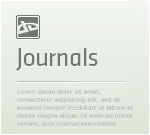 Miss Gotham 2012 Competition - Round 02 UPDATEThe dA group GothamGirlsFC hosted a 'Miss Gotham' competition two years in a row, featuring femmes from the Batman franchise competing for the crown (likely a stolen one) through a series of design challenge rounds, where participants voted for their favorites. This year, right after the Round 02 entries were due, the Admin/Owner of that group decided to call it quits on dA overall, so I agreed to host the competition here.

Voting will begin in a day or so, once I copy over the rules and process for the challenge.
Round 01 can be seen here: http://gothamgirlsfc.deviantart.com/gallery/36982931
The challenge was a redesign of the character.

Make sure to check out the other contestants!

Reply

Alert: The Miss Gotham 2012 Competition Round 03 closed last night. If you are still working on something, or are bowing out of the challenge, send me a message and let me know either way. We are waiting to hear from our missing contestants in the wake of the storms. Thanks
Reply

Reply

looks great! fantastic job!
Reply